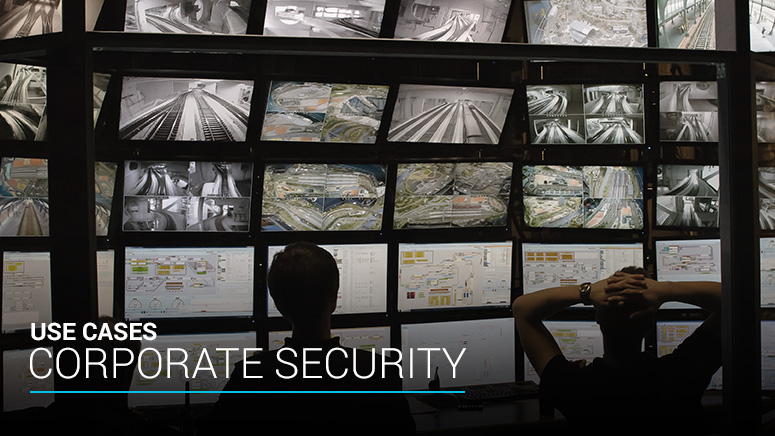 In a global economy, business success requires information to be exchanged securely and reliably across network borders. International corporations face the challenge of securing a global network of branches, departments, subsidiaries, partners and project teams around the world. Whether the challenge is to manage a global supply chain, protect periodic R&D conference calls across continents, or consult with dispatched project teams in remote areas, GSMK CryptoPhone products allow you to concentrate on your business knowing that company confidential information and trade secrets remain just that – confidential.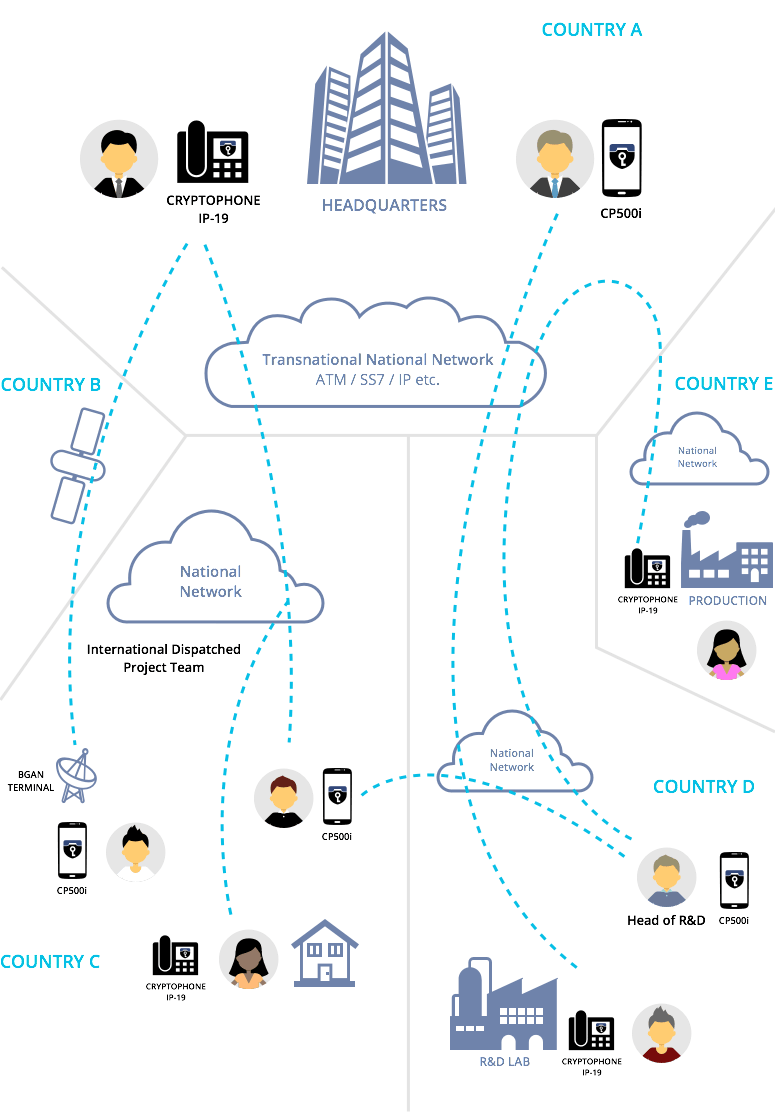 Example Setup:
Mobile voice and SMS message encryption for travelling executives and road warriors: GSMK Cryptophone 500i secure mobile phones;
Mobile voice and message encryption for travelling executives and road warriors: GSMK Cryptophone 600G secure mobile phone;
Secure calls between different locations in multiple countries using the corporate IP PBX system: GSMK CryptoPhone IP PBX Gateway;
Fixed-line voice encryption for detached project teams using the GSMK Cryptophone IP20;
Satellite voice encryption for communication with project teams in remote areas, aboard oil rigs, boats, and aircraft: GSMK CryptoPhone IP SAT.


All GSMK CryptoPhones in this scenario are fully interoperable with each other, allowing for encrypted calls mobile to mobile, mobile to fixed-line, mobile to satellite, etc.
The GSMK CryptoPhone IP PBX Gateway allows incoming and outgoing calls to and from GSM, satellite or landline phones to be encrypted. It includes secure conferencing functionality for external and internal users;
Secure mobile telephone calls can be established on any number of mobile networks (including roaming and cross border connections);
The use of the Thuraya/Inmarsat satellite networks allows secure calls from areas without GSM coverage or when the user does not want to be visible on the local GSM network.

UAB "Darseta" is a defense & law enforcement technology provider based in Kaunas, Lithuania.
Address: Žiemių g. 4-28,
Kaunas, Lithuania
Phone: +370 685 38839
Email: darseta[@]darseta.lt
Business hours: 9h-18h